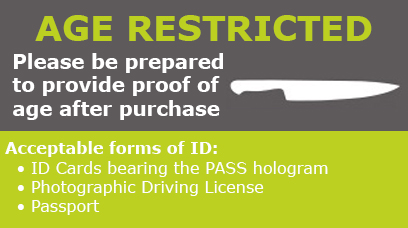 There is justice in the world of Gerber multi tools. Because while the Compact Sport may be the smaller, less formidable version of our Multi Plier 600 series, this Multi Plier 400 series compensates by being our most popular tool. This is no small victory. After all, our ultra compact workhorse brings all the same functionality and rugged performance characteristics of its big brother. Thanks to its stainless steel hardware. And its Fiskars scissors, which have the wherewithal to cut through seatbelts. And thanks, as well, to the patented design of its one handed opening pliers.

The Compact is unmatched for strength, durability and ease of use. Our patented Saf.T.Plus locking system is your assurance that this little guy more than holds its own in the name of user safety. That is to say, your safety.
Gerber Industrial Series: For well made tools built for daily abuse on the job site, Gerber's industrial line can't be matched. Constructed with the most advanced materials, that are both lightweight and indestructible, every tool is designed for all day efficiency and durability.
What you'll need to finish the job is already in your hand.

Gerber Tools: Gerber's high performance multi tools and multi pliers are designed to tackle every outdoor job and task you may find yourself encountering. Gerber tools come in different sizes for the many tasks you will use them to complete. Go ahead....get to work! Gerber One Hand Opening Tools: With the simple flick of your wrist, the pliers snap into place, ready for action.
This patented technology is the cornerstone of many of our most popular tools.


12 Tools:

Needlenose pliers
Wire cutters
Wire stripper
Fiskars scissors
1/2 fine edge & serrated knife
Phillips screwdriver
Small flat screwdriver
Medium flat screwdriver
Large flat screwdriver
Bottle opener
Can opener


Key features:

Flick of the wrist, one hand opening pliers (patented S.H.O.T. technology) Saf.T.Plus (patented)
Fully locking components
Compact, lightweight & durable Stainless steel construction
Ballistic nylon sheath
Lifetime warranty
Knife blade length: 2.25" | 5.7cm
Overall length: 5.6" | 14.3cm
Closed length: 4.3" | 11.1cm
Weight: 6.8oz | 193g
Pliers type: needle-nose
Handle material: stainless steel
Handle finish: bead blast
Sheath material: ballistic nylon
IMPORTANT NOTE: All sales for Bladed Multi-Tools, Knifes and other age restricted items are for store collection only (Otterburn/Warminster). Please be aware that sales containing these products will be held for collection. You will need to bring relevant identification when collecting, failure to do so will result in the sale being cancelled in it's entirety.

Gerber Compact Sport MP 400 Multi Tool
Brand:

Gerber

Product Code:

GCSMT

Availability: In Stock