Gerber Decree Box (30-001004) Four decades of designing tactical knives has given Gerber a wealth of knowledge regarding operators and their needs. The Decree ties all of these lessons into a tight, effective package.
The Decree features a premium S30V steel modified tanto blade. The tanto point provides superior piercing ability while the rounded bottom edge allows users to sharpen the blade while maintaining the knife's geometry.
Thumb studs and a finger flip tab allow the operator to rapidly deploy the blade. The blade's black ceramic coating provides superior corrosion resistance and minimizes reflective surfaces. Partial serrations provide additional cutting power and the tempered steel glass breaker in the pommel allows the operator to use the knife in rescue applications.
The glass-filled nylon handle features the rubberized diamond texture for a secure grip in all weather conditions.

Features:
Rugged and reliable design in all our products
Can be used in various military, hunting, survival, tactical, industrial and outdoor situations
All products are field tested
Modified tanto blade
S30V blade steel with ceramic coating
Rubberized diamond texture handle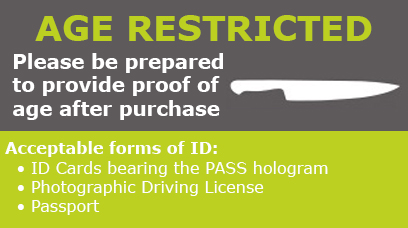 Gerber Decree Folding Knife
Brand: Gerber
Product Code: 30-001004
Availability: 2-3 Days
Related Products
Tags: Combat knife, bayonet, fighting knife, pen knife, tanto,